How Weight Loss Can Age You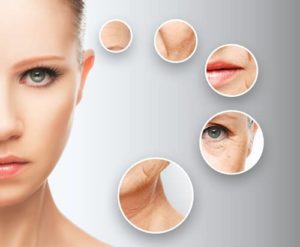 How Weight Loss Can Age You
Making the decision to lose weight is a life-altering choice, and the process of shedding pounds and maintaining the results can be arduous. When a person works hard and sees how their uphill battle has led to looking and feeling better, achieving a successful weight-loss outcome is extremely gratifying. However, what many people find out after losing a significant amount of weight is that it can suddenly age their facial appearance.
When a person loses weight, he or she no longer has the facial fat to keep the skin taut and full. Facial volume loss can create hollows, prominent jowls, deep nasolabial folds and marionette lines around the mouth, and other signs of aging. Even with a healthy skincare regimen, many weight-loss patients have a difficult time getting rid of these aging indicators.
Reverse Facial Fat Loss With Cosmetic Enhancements!
Many patients may try at-home treatments to restore facial volume; however, they realize no amount of over-the-counter facial remedies are going to help them regain their youthful complexion. Dr. Baker offers a variety of facial procedures that are specifically designed for targeting facial volume loss and minimizing facial lines, wrinkles, and hollows.
Facial Procedures Offered
Depending on the area of treatment and a patient's personal goals, the appropriate facial procedure can help restore support to the facial skin, resulting in a more youthful, rejuvenated appearance.
Facial Fillers
Fillers are designed for injection into the skin to treat facial lines and volume loss. The majority of facial fillers are made from hyaluronic acid, which is a naturally occurring substance found in the body. Restylane® and JUVÉDERM® are two of the most widely used facial fillers that contain hyaluronic acid, and they are administered to provide facial volume replacement. BOTOX® Cosmetic is an injectable commonly used in the upper area of the face, such as for treating lines across the forehead and around the eyes (crow's feet). This injectable works by inhibiting the movement of the facial muscles that cause fine lines and wrinkles to develop.
Fat Transfer
Fat transfer is an ideal procedure for patients who would like to address facial aging such as shallow cheeks or hollows beneath the eyes. The procedure involves patient-harvested fat carefully injected into areas of deep volume loss. Because it uses the patient's own fat, fat grafting is a safe method that provides a natural-looking, more refreshed appearance.
If you would like to restore facial volume loss, Dr. Baker can help you decide on the best procedure for you. Schedule your consultation today! Contact us by calling (305) 381-8837 or by filling out our online contact form.