Picking the Right Facial Procedure for Your Needs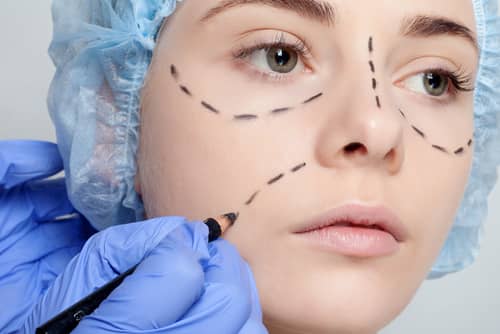 Aging skin may require some lifting or enhancement surgeries to improve the face.
Many patients of all ages desire to look and feel younger. Unfortunately, even the most rigorous at-home facial treatments are no match against some superficial signs of aging like wrinkles, fine lines, and sun damage. Aging skin may require some lifting or enhancement surgeries to improve the face. Fortunately, Dr. Baker offers a wide variety of cosmetic and plastic surgery procedures to enhance your overall facial appearance. However, some people may be unsure as to which procedure would best suit their personal and aesthetic goals. We have provided some helpful information below to determine the best method for facial rejuvenation.
Choosing Your Procedure
From addressing horizontal wrinkles on the forehead to eliminating excess skin on the neck, there are many facial procedures you can choose from that will provide you with the results you have always desired. Facial surgery can:
Refresh your appearance
Minimize the appearance of forehead lines
Smooth out facial wrinkles
Restore volume loss to the face
Raise droopy eyebrows
Addressing the Upper Face
Eyelid Surgery
Aging muscles and fat around the eyes can cause sagging upper eyelids, drooping lower eyelids, puffiness, and wrinkles that can be unflattering, even obstruct your vision. Eyelid surgery can be performed to remove excess skin and fat around the eyes as a result of sagging and wrinkles. This procedure can produce a more natural-looking and alert appearance to rejuvenate your overall facial appearance.
Brow Lift Surgery
As we age, we begin to develop descending eyebrows and forehead lines along our upper face and around the eyes that can cause us to appear tired and angry. Brow lift surgery is a surgical procedure designed to raise droopy eyebrows while also sometimes addressing imperfections like wrinkles and lines to restore a more awake, alert, and refreshed facial appearance. Dr. Baker will examine the condition of your brows to determine if you need to undergo lateral brow lift surgery, traditional brow lift surgery, or brow suspension.
BOTOX® Cosmetic
BOTOX® Cosmetic is a non-surgical treatment that restores youthfulness and addresses imperfections in the upper face. This includes forehead creases, frown lines in between the eyebrows, and crow's feet. When strategically placed, it can also subtly elevate the outer brows (BOTOX® Brow Lift).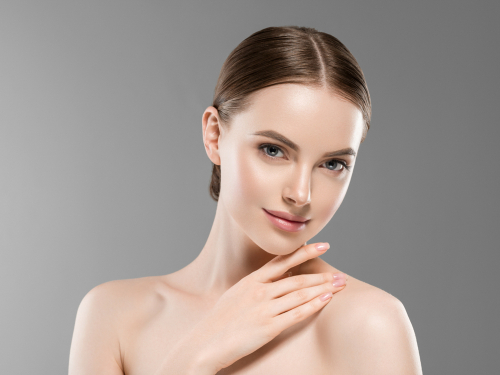 Addressing the Midface
Facelift Surgery
Sun damage, genetics, and certain lifestyle choices can affect the overall appearance of our skin. This can result in fine lines, wrinkles, deep creases, jowls, and sagging skin along the midface, which makes us look tired and worn out. Facelift surgery can enhance the definition of your face by removing excess skin and tightening the underlying tissues and fat to provide you with a more rested and refreshed look.
Fat Transfer
When a person loses facial volume, they start to develop wrinkles around the nose, mouth, and lips. Fat transfer can be performed to rejuvenate the face by restoring volume to the face and smoothing out wrinkles. This procedure involves using very gentle syringe liposuction to harvest unwanted fat deposits from the hips. The purified fat is then injected strategically into the face using a very small cannula.
Facial Fillers
Patients who would like a more rested and youthful appearance without having to undergo plastic surgery can opt for facial fillers like JUVÉDERM®. Facial fillers are an excellent option for both men and women who are concerned about noticeable signs of aging. These non-surgical treatments can smooth and fill wrinkles that occur around the nasolabial folds and lips while also addressing facial creases and volume loss.
Addressing the Lower Face
Facelift and Neck Lift Surgery
Sagging, hanging skin and drooping muscles along the lower face that begins from the cheeks down to the jawline and neck are among the most common aging flaws men and women struggle with. Neck lift surgery performed alongside facelift surgery addresses sagging skin and muscles in the lower face. When these two procedures are combined, it erases years of facial aging and sun exposure while creating a graceful, distinctive transition between the face and neck.
To learn more about our facial procedures, please contact Dr. Baker at (305) 381-8837, or you can schedule a consultation with us online today!