How to Know if Ear Surgery Is Right for You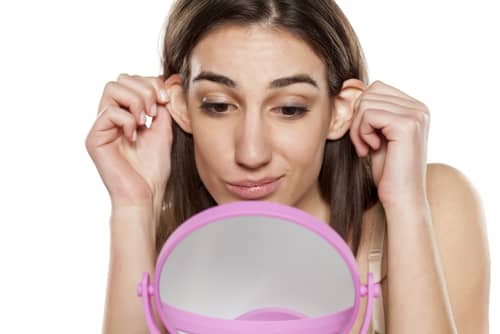 These negative consequences may affect how individuals interact with others for the rest of their lives
Some unique physical features can make you look more attractive and engender envy from others. Having brilliantly blue eyes or naturally auburn hair are good examples. Other unique physical features can make you look awkward and prompt mockery from others. Having prominent "Dumbo" ears is the perfect example.Ear surgery can correct prominent ears and soften your appearance so that your features are more attractive and balanced.
Consequences of Naturally Prominent Ears
While naturally prominent ears do not affect your hearing, they may affect your self-esteem, emotional well-being, and social interactions. Individuals with protruding ears, especially children, have often been victims of mockery, ridicule, and harassment. While some emotionally well-adjusted adults may take this in stride, others are damaged by diminished self-esteem and poor self-image. Children are particularly vulnerable; they may internalize cruel comments and experience emotional and psychological trauma. These negative consequences may affect how individuals interact with others for the rest of their lives.
How Ear Surgery Can Correct Overly Projecting Ears
Ear surgery, formally called otoplasty, is a surgical procedure that corrects overly protruding ears. Dr. Baker will carefully remove the excess ear cartilage and reshape the ears so that they are smaller and lie flatter against your head. After your ears have healed, they will look more natural and will no longer excessively protrude. Instead of drawing immediate attention to themselves, your ears will look balanced with the rest of your features so that your face is the focal point, as it should be.
Making the Decision and Timing It Well
If you are considering ear surgery, make this decision carefully. While correcting prominent ears can help restore self-esteem, no one should undergo this procedure as a treatment or solution for low self-esteem or poor self-image. The results of otoplasty will be positive, but no surgery can achieve an unrealistic ideal. Adults can undergo the procedure at any time and should be motivated by their own desires, not by the expectations of others. For children with protruding ears, discuss their options with them carefully and in a healthy way so that they can choose otoplasty for themselves. Children as young as seven years old can undergo ear surgery to prevent future psychological or emotional trauma.
To learn more about otoplasty and to receive expert advice, schedule your consultation with board-certified plastic surgeon Dr. Stephan Baker. Dr. Baker will answer your questions and help you determine if ear surgery is right for you. To schedule your appointment, please call us at (305) 381-8837 or fill out our online contact form today.