How to Prepare for a Facelift
Following your primary facelift consultation, your surgery is booked for several weeks out. This time should be used to properly prepare for your surgery. Taking care of your body and planning to reduce stress in the weeks leading up to your facelift can help ensure that you will achieve quality results. Your surgeon will provide detailed instructions regarding medication and medical labs. These tips are to help you prepare for a facelift so you feel more confident going into your surgery.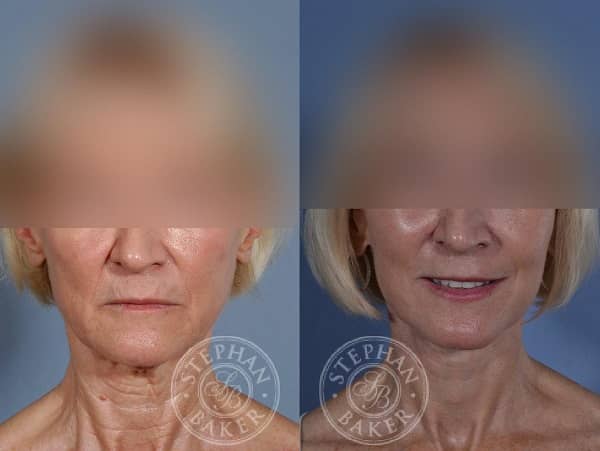 Six Weeks Before
Six weeks before your surgery, you should begin to prep your body. If you smoke, quit until at least six weeks after your surgery. Smoking can affect your circulation and the healing process. You should also begin to make sure your body is properly hydrated and that you are providing yourself with healthy nutrients. This ensures your body has all the necessary vitamins and minerals needed for a quick recovery.
Two Weeks Before
Two to three weeks before your surgery, you should stop taking any blood-thinning medications such as aspirin. You will also be asked to go in for lab work at this time to ensure that you are healthy enough for surgery. You should begin talking to a family member or friend to see if they are able to drive you home from your surgery, as you will not be allowed to drive yourself. Private duty nursing is encouraged and can easily be arranged by our office.
One Week Before
The week before your surgery, you will have your final consultation with your surgeon. They will go over the changes that will be made during your surgery and answer any final questions you may have. You should fill your pain and antibiotic prescriptions early so they are prepared when you arrive at your home.
The Night Before
The night before your surgery, set up a comfortable resting place. If you feel overly anxious, we can provide you with relaxing medication ahead of time. You should keep your head slightly elevated at a comfortable angle for several days. If your bedroom isn't on the first floor of your home, you should set up your resting area in the living room.
While not necessary, you can make sure you have easy access to the television to keep you entertained when you aren't sleeping. Make sure you have soft foods and water available. Plan to have a bathroom easily accessible; you don't want to strain or exhaust yourself for several days.
It is important that you don't eat or drink after midnight the evening before your surgery. Anesthesia can only be administered on an empty stomach. Have your ride home accompany you to the hospital. Make sure to relax and be prepared for your facial rejuvenation.