Get More Benefits for Your Buck by Combining Facial Procedures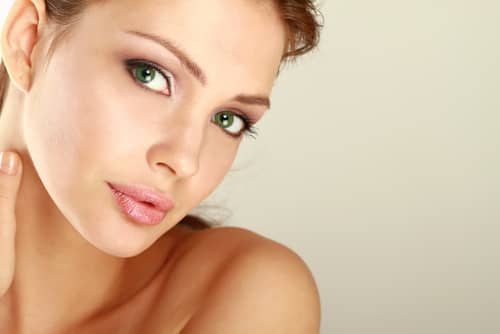 Each surgical procedure can take one to two weeks of recovery time, and that time is obviously doubled if you undergo multiple procedures at separate times.
It is amazing what one procedure or injectable treatment can do to completely refresh your appearance. An eyelid lift can brighten your eyes, making you appear more alert. A facelift can take years off of your lower face as it improves wrinkles and tightens facial muscles and skin. Injectable fillers can plump the face to fill out wrinkles and provide an overall appearance of youthfulness. Although many choose to undergo these cosmetic procedures individually, combining cosmetic procedures can benefit you financially, physically, and aesthetically. Here's how:
Benefit Financially: Save Money
Some fees, such as fees for anesthesia and the facility, are often associated with surgical procedures. If you choose to undergo multiple procedures over the span of a few years, you will have to pay these fees multiple times. You will also need to take a week or two off from work more than once, which can be a problem if you don't have several weeks of paid vacation to spare. Financing options are available for combining procedures to make your total transformation all the more comfortable financially.
Benefit Physically: Save Time in Recovery
Each surgical procedure can take one to two weeks of recovery time, and that time is obviously doubled if you undergo multiple procedures at separate times. Many people do not realize that recovery can take time away from your routine, and that you may need to rely on others to help you with your daily tasks, especially within the first couple of days after surgery. Simple things like driving, bending over, and even sleeping can be a challenge depending on how quickly you heal. When you have two procedures performed at once, you complete one stint of recovery and save hours of your precious time.
Benefit Aesthetically: Get Better Overall Results
Facial fillers can do wonders for giving you a youthful glow, but they are only temporary. JUVÉDERM® is one of the longest-lasting fillers, but it only lasts from nine months to one year before more injections are needed to maintain the results. Pairing facial fillers with another procedure can improve the overall results, smoothing any fine lines that another procedure, such as facial enhancement with fat transfer, didn't completely remove.
A total transformation can also occur when you pair a facelift or facial enhancement with fat transfer and/or a brow lift. Many people believe that a facelift will improve the entire face, when it only improves the lower face (i.e., jowls, smile lines, and wrinkled skin on the neck). These two procedures combined will address the entire face to provide a completely youthful appearance and overall facial improvement.
If you are considering any facial procedures in Coral Gables, Miami, or the surrounding areas in Florida, please schedule a consultation with board-certified plastic surgeon Dr. Stephan Baker. Please call us at (305) 381-8837 or fill out our online contact form today.